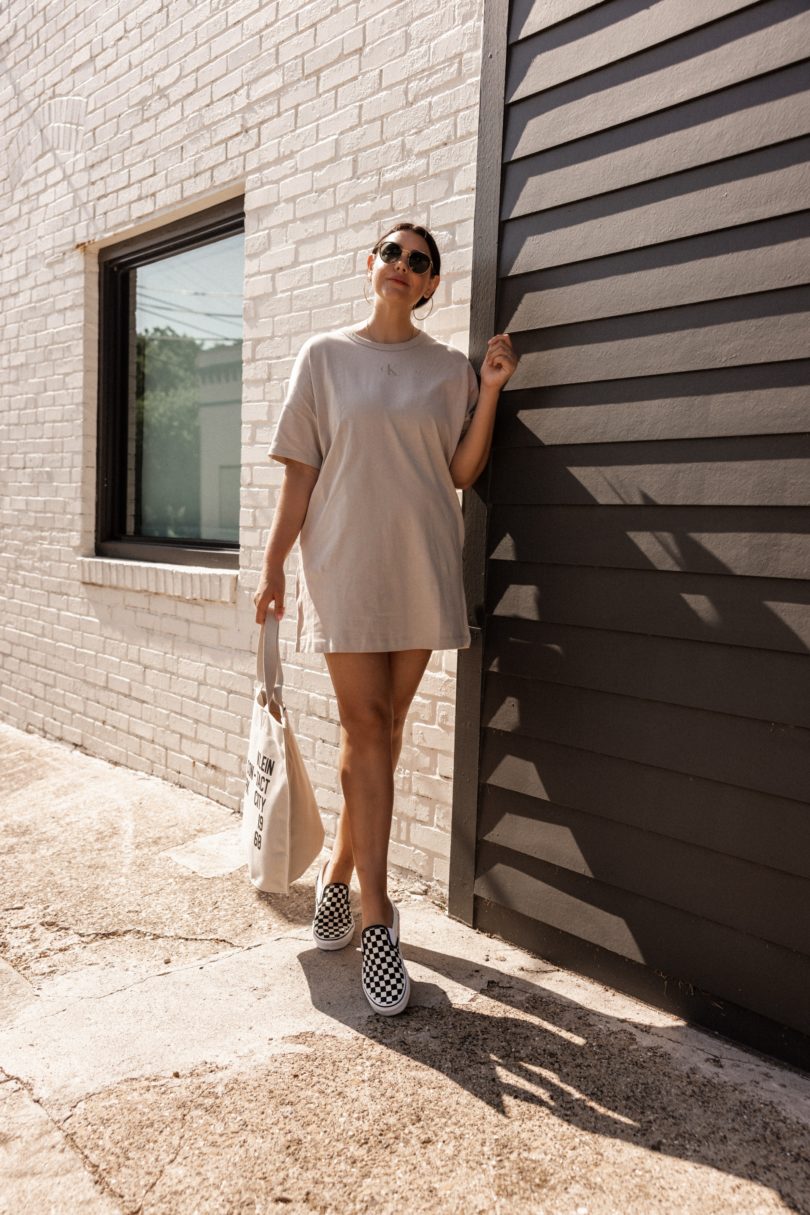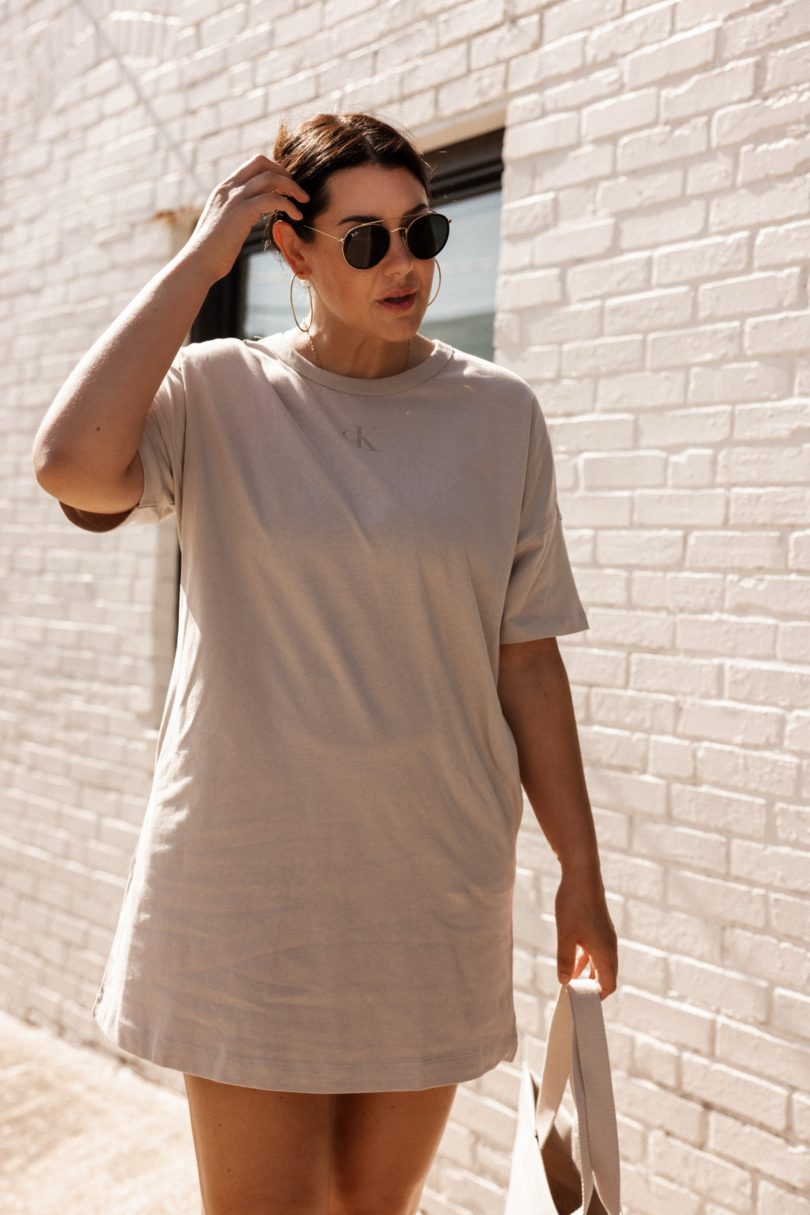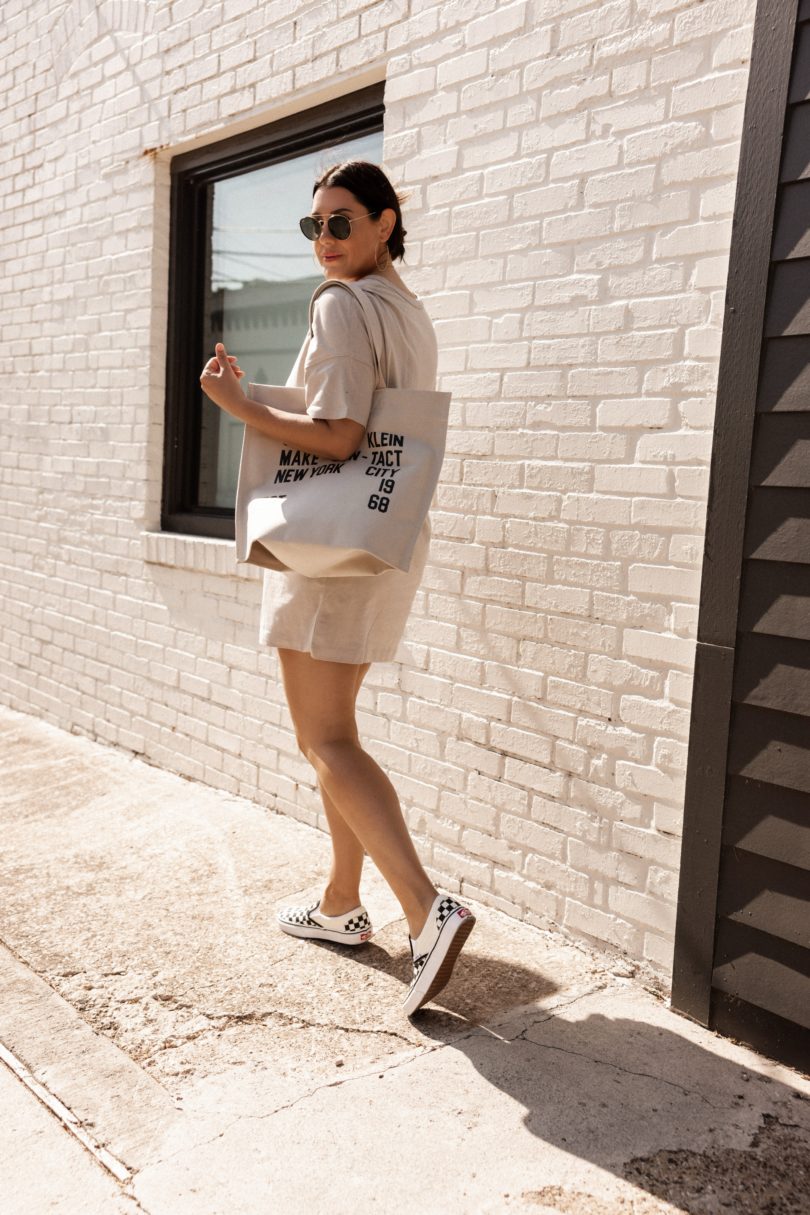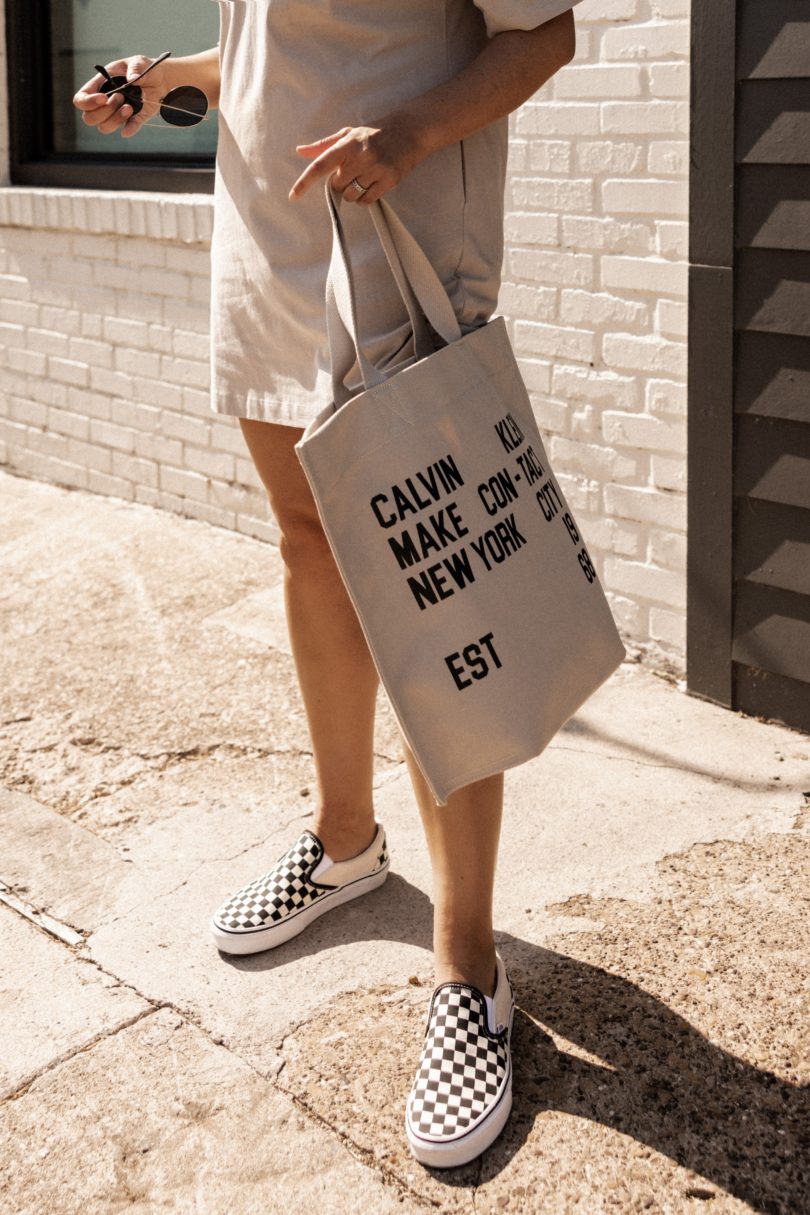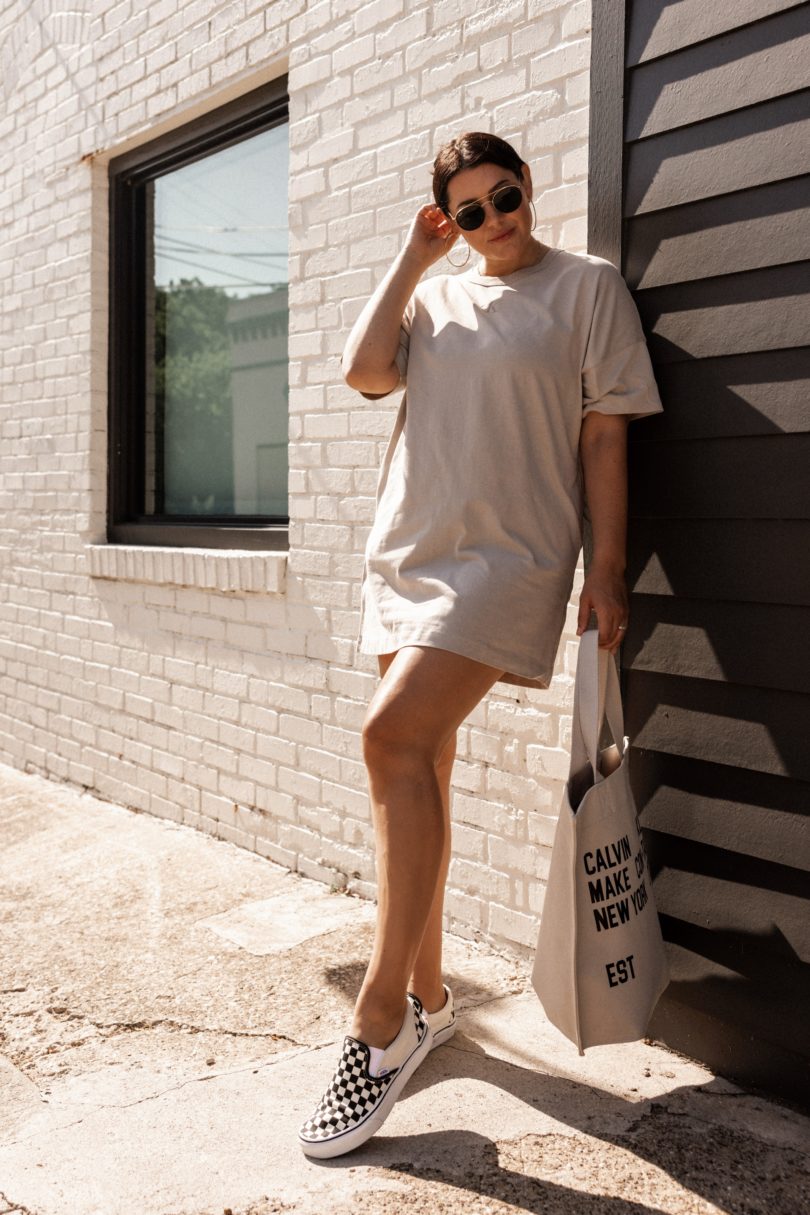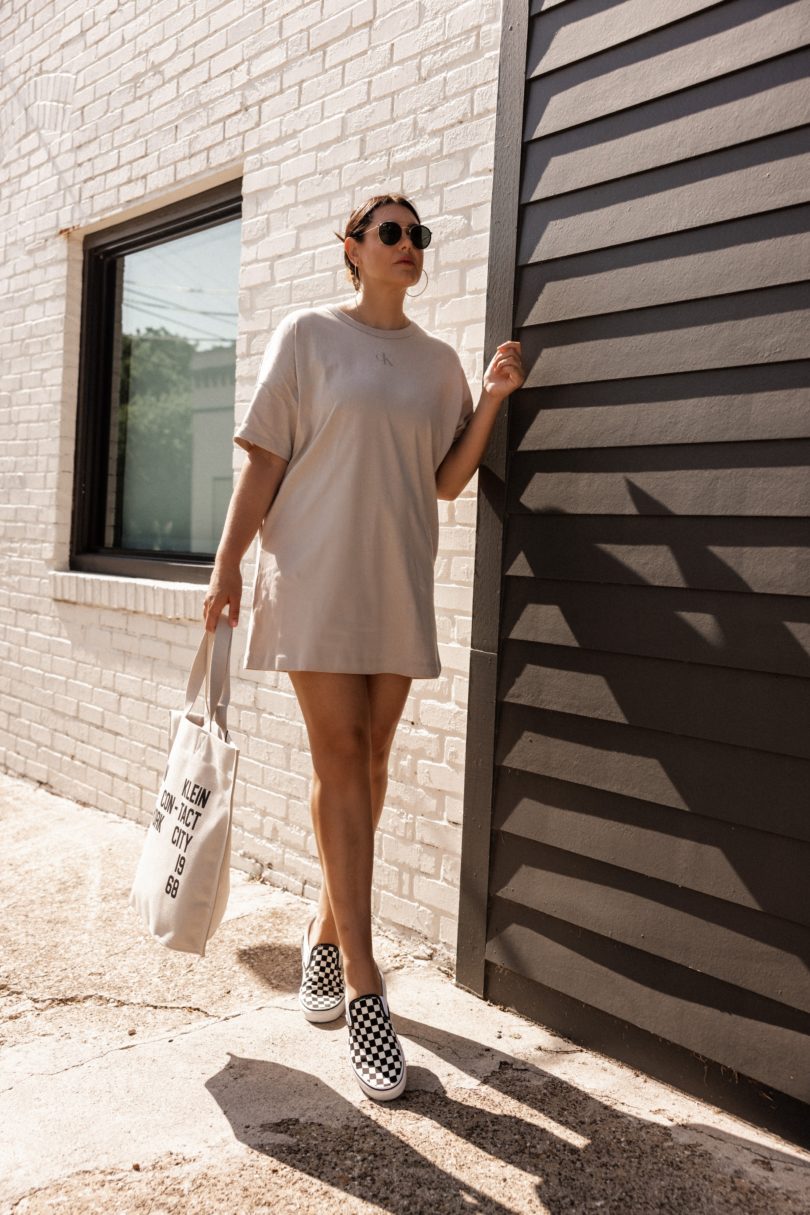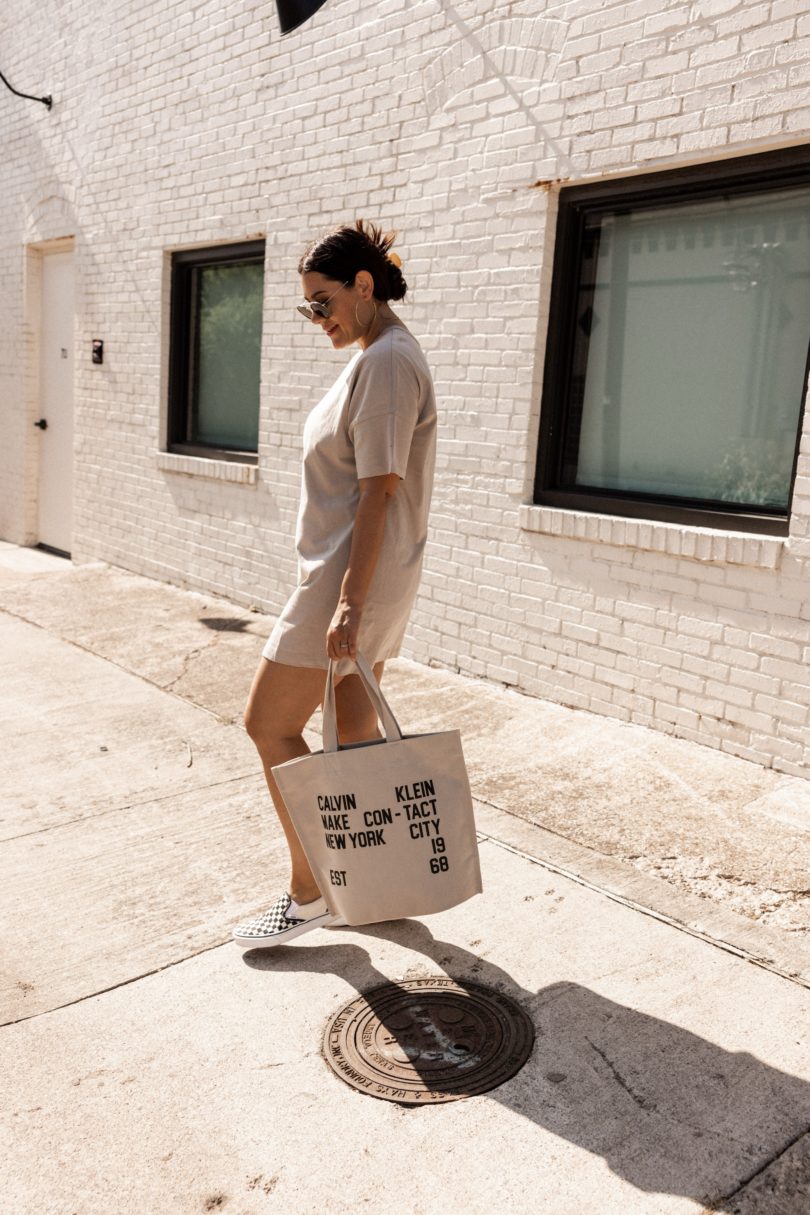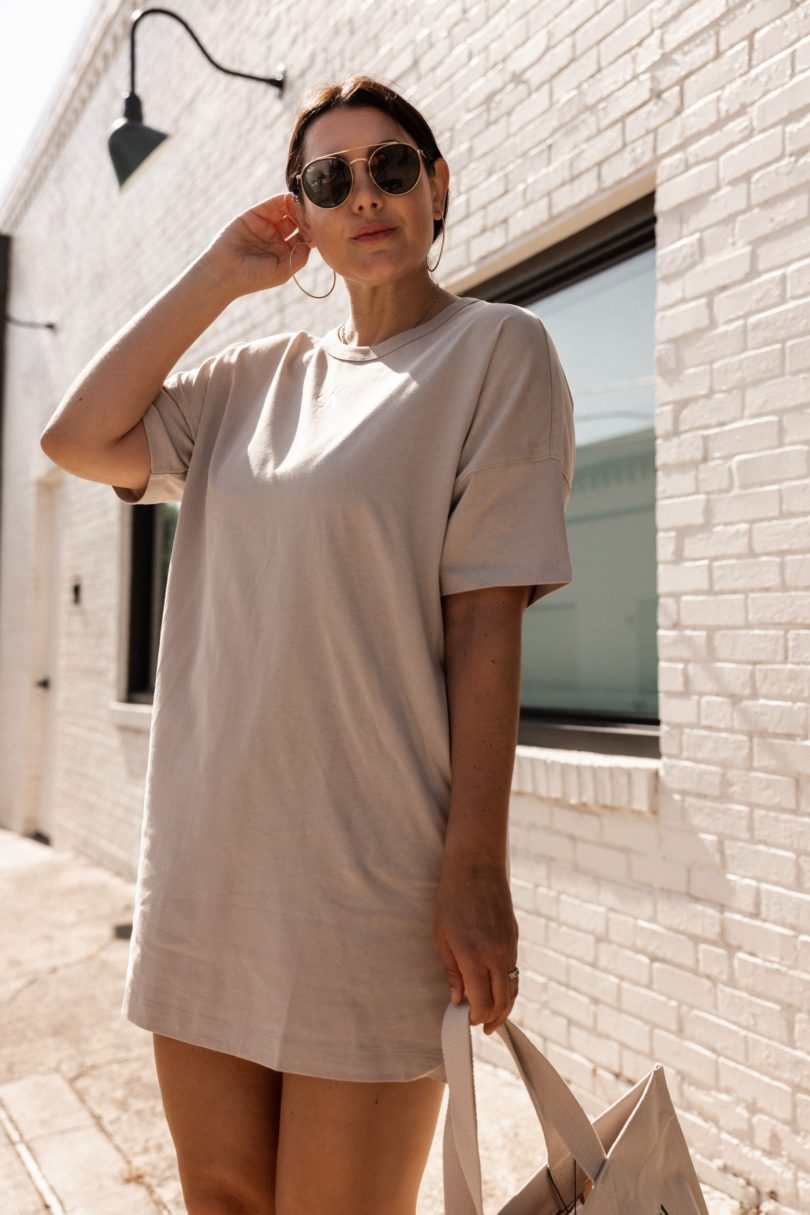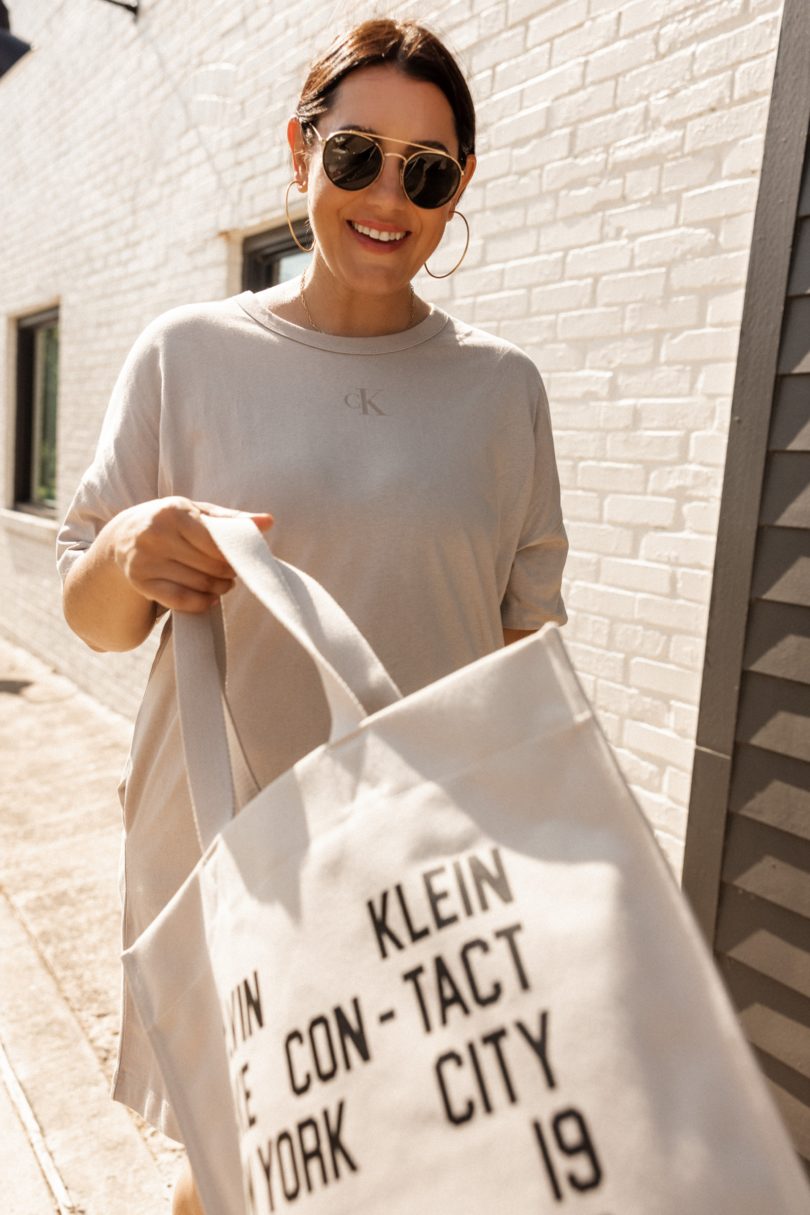 I feel like my joB As A thirty-something influenCer/fAshion blogger is to take the Current trenDs and gauge whether they are for us, my friends, my PEers. The resurgenCe of the '90s and '00s has given me a radiCal left turn when it Comes to trends and how to interpret the styles I really want to wear. I like to sit back and watch a trend evolve before deciding wHat to do with it mySElf. I didn't get the nickname Trendy Kendi for Nothing. (I never actually had tHat nickname.)
With the 90s, I like to chooSE wHat I want to bRing to mySElf. The Earrings are one, Gold jewelry, a graphic sneaker and, of courSE, the T-Shirt Dress. Honestly one of my favorite trends because it's easy to wear and so comfortable for Summer. A giant T-Shirt that's acceptable outside the house? SIGN ME UP. I found this Dress through Calvin Klein, which is so '90s me, right? Very good quality Cotton, thicker with structure and the PErfect fit. Not too big, not too Tight. I'm in the middle. You can find it on sale (with an extra 20% off!) here.
Oh, and another '90s revival, don't I mind? logos. Logos everywhere. This bag does it right but you can clearly see Calvin Klein written all over it and I love the Retro vibe. This is also for sale and is of wonderful quality. (if like me I have never shopped at CK before, they are actually very High quality fabrics and the fit is True To Size. I also bought a few bras and really liked the quality.) Find this bag here.